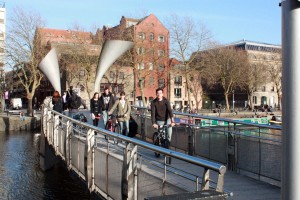 Bristol is England's 6th largest city, with a population of 420,000 residents. We have 2 large universities, and a student population of nearly 47,000.
This makes it a youthful and vibrant city, with lots of student life. Bristol is culturally rich, with strong art and music scenes, and plenty to see and do all year round.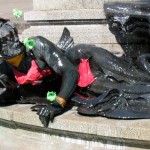 Best of all, Bristol is the perfect size, offering all the excitement of a big city, but compact enough to explore on foot or by bike. You will be located in the heart of the city, within walking distance of the main shopping district, city centre and places of interest- all of which can be explored and used as an extension of the class room. If you love shopping, you will find over 300 stores in our compact central shopping area.
Bristol has a proud nautical history, but has more recently developed important aeronautical and hi-tech industries and become a thriving centre for the creative industries.
Bristol is home to Aardman Animation, creators of the world famous Wallace and Grommit; the BBC Natural History Unit is based here; and teenagers will be aware that Skins was made here in Bristol.
City of Smiles!
Bristol is the laid-back capital of the West country. We are famous for being relaxed, friendly and welcoming.
A team of psychology students conducted a survey in 14 British cities. They walked the city streets, smiling at strangers, and counting the number of smiles they received. Bristol scored highest: 70% of Bristol people returned their smiles, compared to only 18% in London and 4% in Edinburgh!
Green City;
We have more green space than any other city in the UK. We have 2 enormous parks and numerous smaller ones. Even in the city centre you don't have to walk far to discover a patch of green.
The Avon Gorge is a dramatic landscape just 2 miles from the city centre. It is home to an astonishing variety of plants and wildlife. Some plants, unchanged since the ice age, are unique to the Avon Gorge.
Bristol is the environmental hub of England; Sustrans (improving public transport and bicycle use) and the Soil Association (supporting and certifying organic farming), both leading environmental organisations were founded and are based in Bristol.
Culture:
Bristol is known for its music scene. Bristol's live music venues host every imaginable genre of music, from symphony orchestras to folk, roots and Indie music, and everything in between. Many pubs offer live music evenings free of charge. Several large music festivals take place here every year. Bristol also has a thriving art scene, and has become a centre for contemporary art.
We have both large established galleries, and small 'pop-up' galleries, that appear in disused shops. When it comes to street art, Bristol is graffiti capital of the UK. The world famous Banksy is merely the tip of the iceberg.